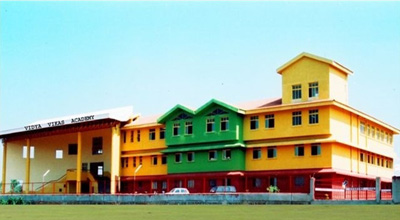 Vidya Vikas Academy, founded on July 2, 1994, the school had its fair share of teething troubles, but has braved the storms and risen to prominence, blazing a trail of success as one of the finest schools in the State of Goa.
Affiliated to the Central Board of Secondary Education (CBSE), New Delhi, and recognized by the Directorate of Education, Government of Goa, the School does its best to impart education rather than mere knowledge. The school has grown by giant leaps and bounds in a short span of time and today, it enjoys the reputation of being one of Goa's most outstanding schools.
Global Partnership – a global dimension has been added to the curriculum and pupils are given an exposure to the world through the partnership programme with Lampton School, Hounslow, West London as well as through links with schools across Europe.
The Academy & The British Council – Vidya Vikas Academy is engaged in on-going collaborative projects with schools across Europe and is working towards the International Schools Accreditation Award (ISA) awarded by the British Council, Mumbai.